Updated by Chloe Wrathmall
Requesting A Refund
Event organizers create and manage their events on Howler. They are responsible for setting the refund policy. Depending on the organizer's refund policy, you're able to request a full or partial refund for your ticket/s. 
Purchased Upgraded Refund Terms? Follow the below steps until Step 3, where you'll select a refund using Refund Protect.
Here's how:
Step 1: 
Login to howler.co.za using your Howler account email address and click on the tickets tab at the top of the page.
Step 2:
Click the 3 dots on the right hand side of your ticket and select the request refund option.
Heads up! Only the original purchaser is able to request a refund.

Step 3:
A pop-out window will open. Confirm which ticket you're wanting to refund and click the request refund button. If you've purchased Upgraded Refund Terms, you're able to request a 100% refund – even if the organizer's refund policy states "no refunds." Simply click the Request from Refund Protect button as seen below.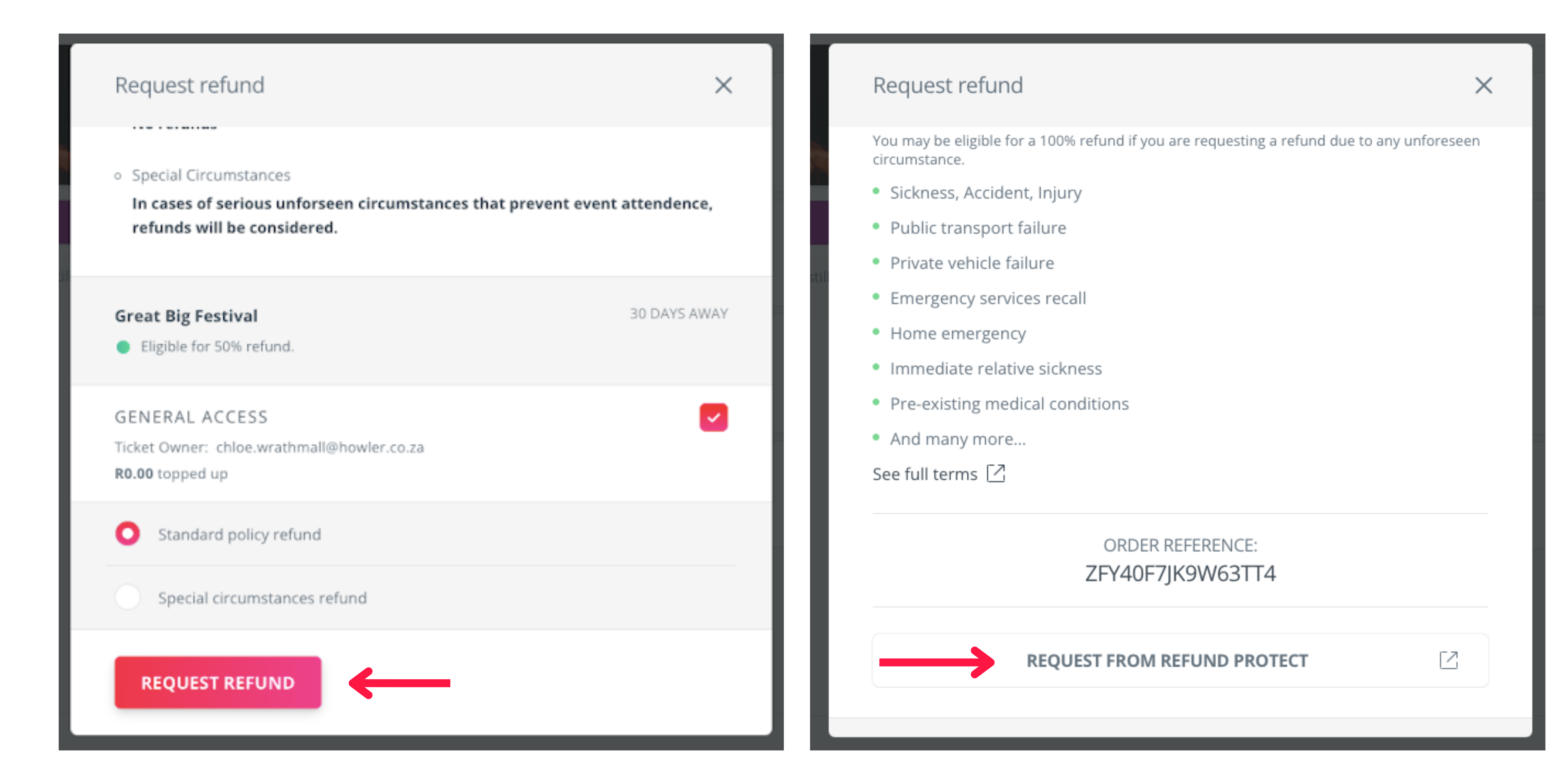 Your refund request will be processed within 3-5 days. Upon approval, your funds will be paid back into the account of the original purchaser within a further 3-5 days.