Updated by Chloe Wrathmall
Cashing Out
Attended an event and have leftover funds? What's yours is yours! Get your money paid back swiftly into your bank account by cashing out. 
Here's how:
Step 1:
Visit https://www.howler.events/ and click the CASHOUT NOW button. 
Step 2:
If your wristband is already linked, click the CASHOUT button and fill in your details. Otherwise, link your wristband or card by clicking the LINK + button.

Step 3:
Fill in your UID (the 12-digit number on the back of your wristband) and enter your personal details.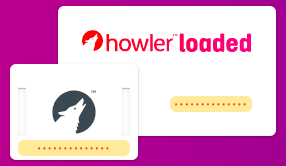 Cashouts will reflect in your bank account within 3-5 working days. 
Heads up!
To get your leftover funds automatically paid back into your account after an event, enable
autocashouts
. 
If your card or wristband can't be found, it's possible that cashouts have closed for the event you are searching for. Cashouts are open for 30 days after the end of the event. After 30 days, you can still get a 
late cashout
.
Any issues? Contact support@howler.co.za and one of our fantastic support agents will assist you.