How to enable Express Check-in for your event
How to enable Express Check-in for your event
Updated by pernelle
What is "Express Check-in"?
If you have ever used our platform before, you would know that in order for a consumer to get a ticket to your event, they would need to sign up to Howler and provide us with details such as their name, surname, ID number, mobile number etc.
In most cases, especially for online events, we don't need all this data, unless you do? Simply asking the consumer for their email address is enough.
This is how you set it up:
This feature only works if you have 1 ticket type visible to the customer
Navigate to your organiser portal at https://organisers.howler.co.za/
Select the event you want to enable this feature on and click "Edit", or select "New Event" if you are creating a new event.
Scroll down to "Express Check In", click on it and select "Enable"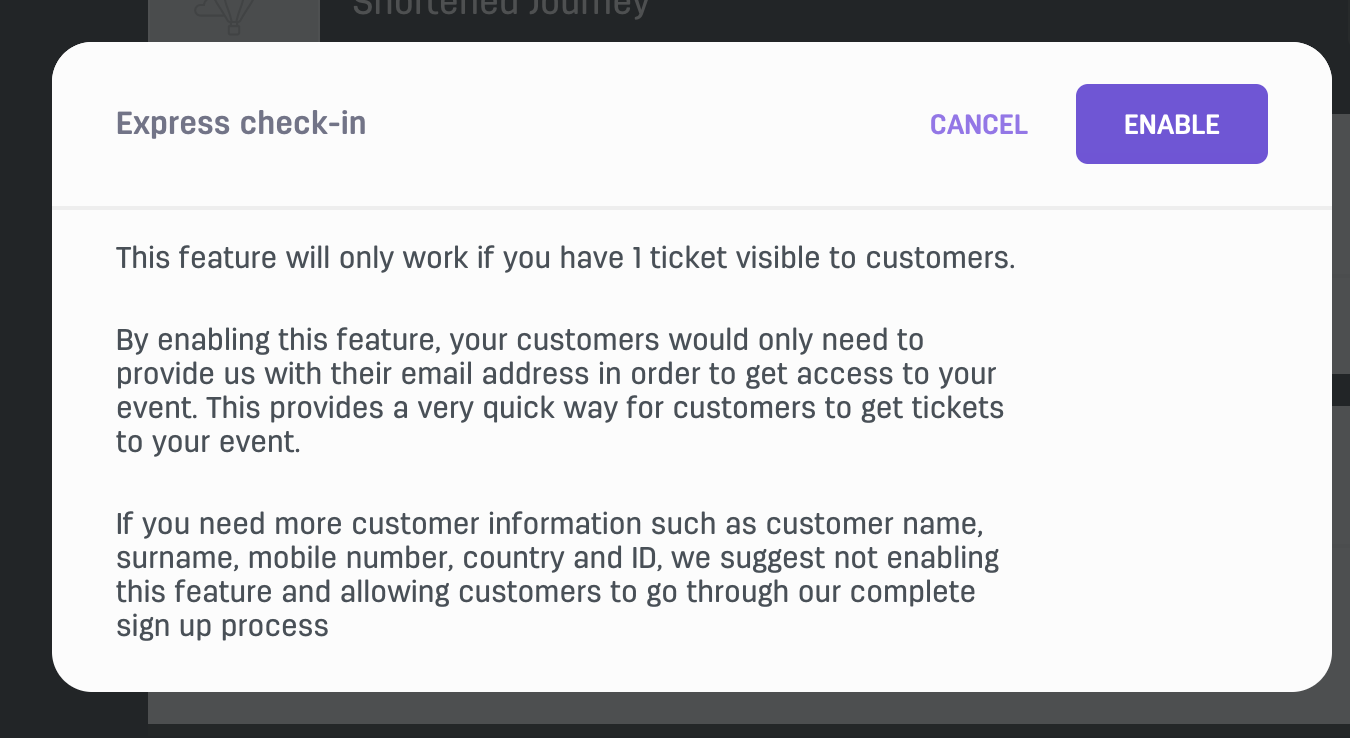 Don't forget, this only works in you have 1 ticket type visible to the customer. If you have more than 1 ticket type visible, scroll up to "Ticket types", select the ticket types that you want to hide, and uncheck the "Visible to customers" tick box.