I want to deactivate my account
I want to deactivate my account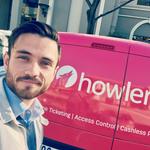 Updated by Hugo Dorfling
We understand that there are certain cases in which you would like your Howler Account to be deactivated.
If you do this, you will need to sign up again if you want to use Howler in the future.
We will gladly process your request, but in order to do so we need to make sure that:
You do not have any tickets in your account for an upcoming event.
Please email your account deactivation request to:
data@howler.co.za
We appreciate any feedback as to why you would like to delete your account to help improve our service but it is not required.