You can search for all you favourite events right from the homepage! Simply tap on the search icon and look for events by Name, Organiser or even just the Venue! The search bar is not available for white-labelled Howler accounts, but visiting www.howler.co.za will always show it.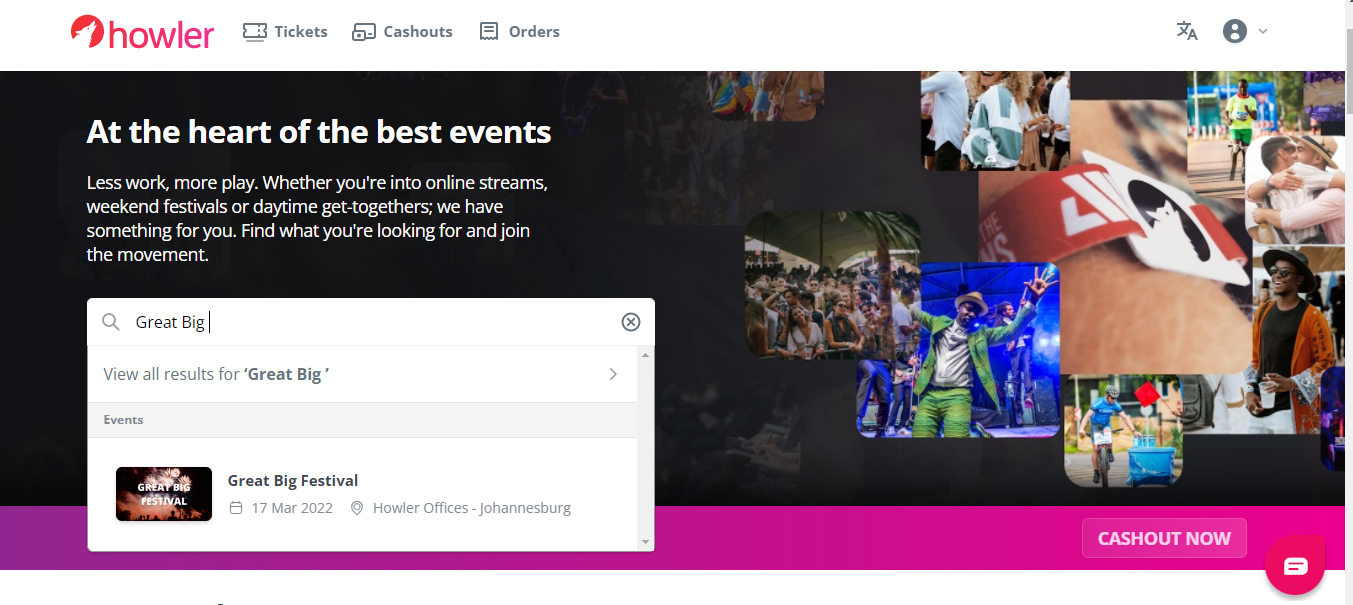 If you're still not able to find the event, contact our support team and they will do their best to get you the answer you're looking for! 

NOTE: If you're organising an event, make sure you haven't selected the Hidden option on your event's settings, this would cause it not to show up in search.